International certificate of compliance ISO 9001: 2015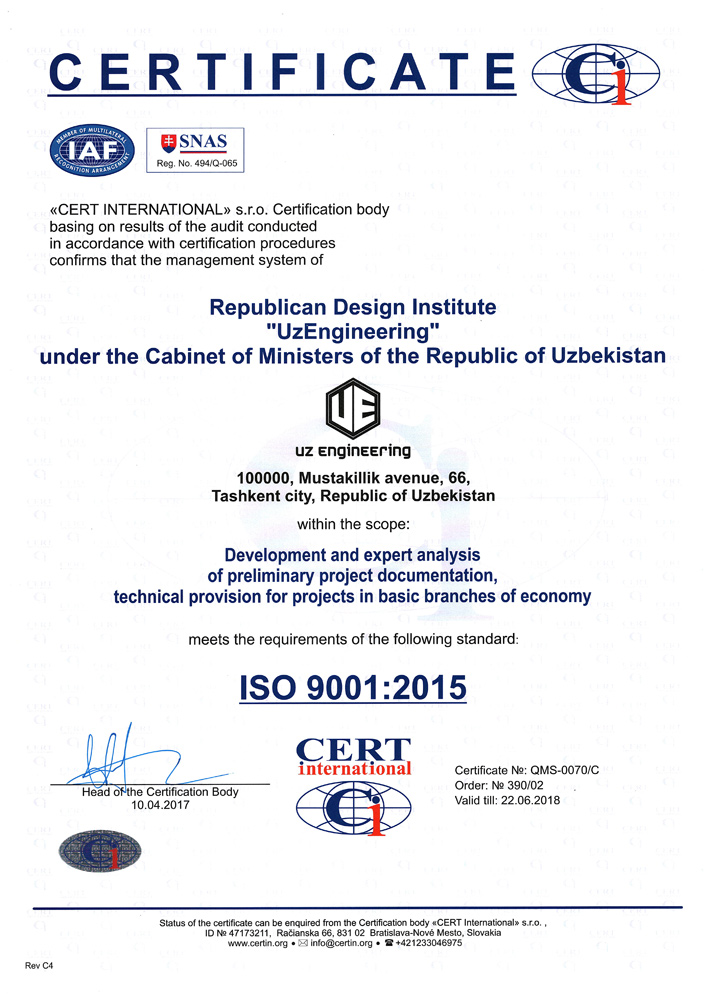 The ISO 9001 standard defines the requirements for quality management systems that an organization must perform in order to demonstrate its ability to provide products that meet the requirements of consumers and the applicable mandatory requirements.
Organizations that seek to recognize their quality management system can use this standard for certification and to fulfill contractual obligations. The international standard ISO 9001, the requirements of which are general and universal, can be applied to any business.
---