Ceremony of signing of Investment Agreement with Masdar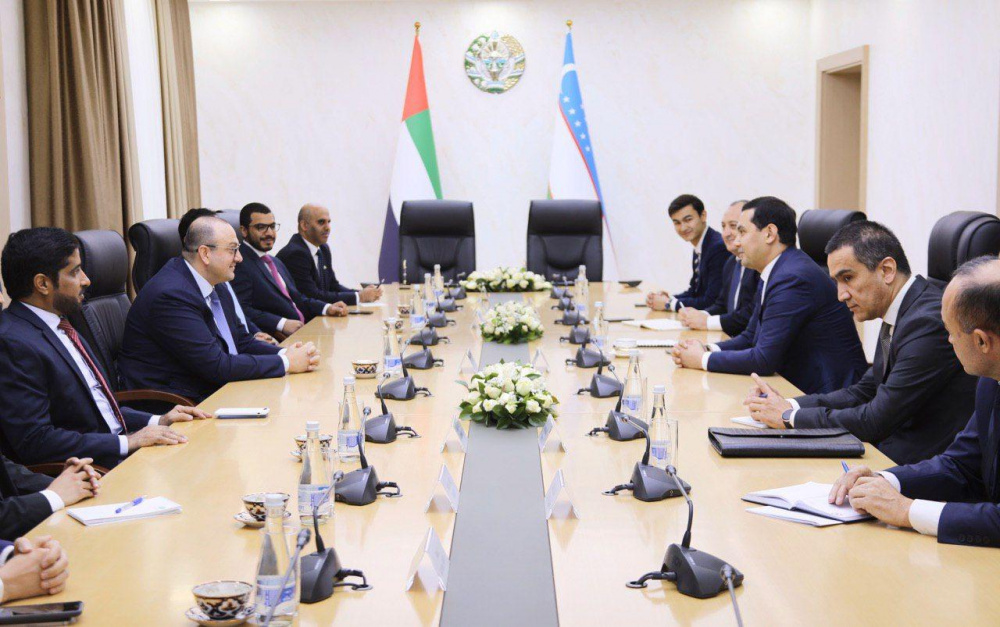 On November 8 this year, Tashkent hosted the signing of investment agreement between the Ministry of Investment and Foreign Trade of the Republic of Uzbekistan and Masdar (UAE).
Masdar is intended to invest up to USD 100 million to the construction of 100 MW photovoltaic plant in Navoi region of the Republic of Uzbekistan.
On October 4, 2019, Masdar (UAE) was announced as the winner of the Republican first-ever open tender for attraction of investments in public-private partnerships (PPPs) within solar energy.
Masdar proposed supply of solar energy just for 2,679 US cents per kilowatt-hour, which is one of the lowest tariffs for emerging markets.
Masdar assumes the design, financing, construction and operation of the power plant throughout the project (25 years). The construction work is expected for the first quarter of 2020, including power plant commissioning by the first quarter of 2021.
The International Finance Corporation (IFC) assisting the Ministry of Investment and Foreign Trade in the development of relevant documents and tenders attended by more than 40 companies from various countries was involved as a business consultant.
It should be reminded that the Government of Uzbekistan and IFC signed a mandate to develop up to 900 MW of solar energy through public-private partnership (PPP) projects on October 18 in Washington D.C.
The Minister of Investment and Foreign Trade of Uzbekistan S. Umurzakov shared impressions of the ceremony and said: «The signing of the investment agreement with Masdar is a historical event being one more evidence of the irreversibility of the reforms and transformations initiated by the President Sh. Mirziyoyev three years ago. We are going to continue implementation of such projects transparently and competitively to obtain solutions that are most acceptable for Uzbekistan's interests».
Coming months are expected to be marked with a launch of tenders based on public-private partnership for two more projects each within up to 200 MW solar energy in Samarkand and Jizzakh regions. Then, there will be an additional round for 500 MW. Totally, the energy sector will attract for about USD 1 billion of foreign direct investments.
For reference: Masdar is a subsidiary of Abu Dhabi government's Mubadala Investment Company, which is one of the leading international companies for the development of global renewable energy. Company's implemented investment projects included more than 4,000 MW of installed capacity for electricity generation using renewable sources.
---