Fund for Foreign Investors Support to be established in Uzbekistan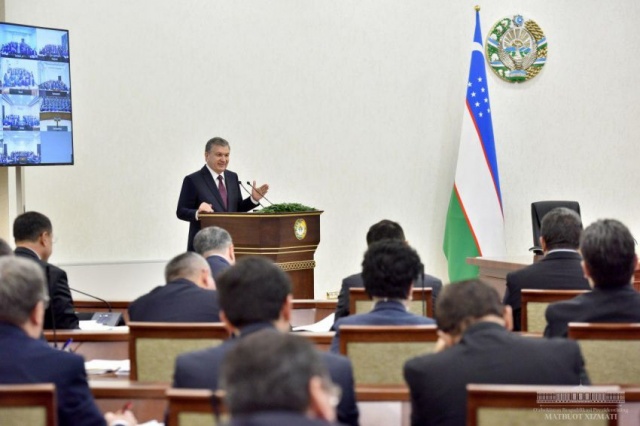 At the selector meeting on the issues of accelerating the implementation of investment projects scheduled for the current year, another important issue – state support for projects of foreign investors was discussed. A task was set to create a Fund for Foreign Investors Support based on international experience.
This year it is planned to attract direct loans from foreign banks in the total amount of 740 million USD by commercial banks of the country. At the meeting, the need for strengthening activities on attracting foreign direct credit resources with low interest rates and a long maturity date was noted.
The issue of creating a system for forming a portfolio of reliable projects involving direct investment was also discussed.
This year, within the framework of 84 projects, it is planned to use 2.7 billion USD – funds of international financial institutions and donors. At the meeting, these projects were analyzed in the context of complexes of the Cabinet of Ministers, measures for their timely and qualitative implementation were identified.
In addition, it is planned to construct and repair 2.8 thousand social infrastructure facilities. The Head of the state paid special attention to this issue concerning the quality of life of people, and noted the need for accelerating the planned work on construction and reconstruction of preschool education institutions, schools, health facilities, roads, drinking water networks.
At the meeting, reports of members of the government, heads of ministries, agencies and business associations, khokims of the regions on measures taken for organizing the execution of projects included in the Investment Program were heard.
---