President familiarized with the construction of the Tashkent Metallurgical Plant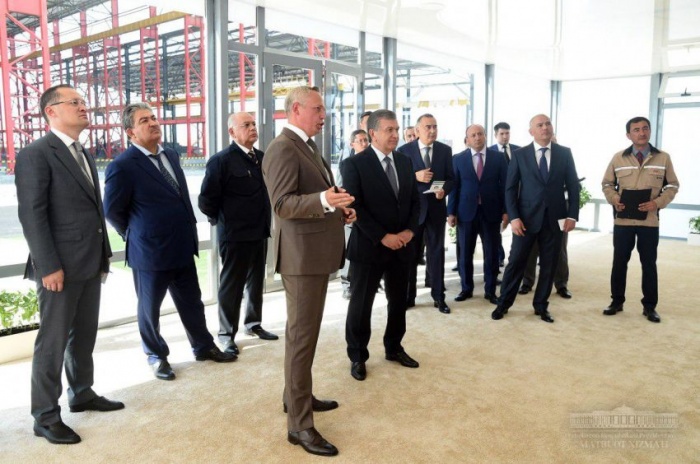 Large industrial enterprises occupy an important place in the development of the economy and ensuring employment of the population. Among them there is the Tashkent Metallurgical Plant which is being built in the Zangiata District.
On August 29, President Shavkat Mirziyoyev familiarized with the construction of the enterprise.
For the enterprise the project cost of 286.7 million euros brought equipment from Italy, Germany, Austria, Russia and other countries. The plant will produce metal sheets for automotive bodies and household appliances, metal tiles, corrugated board. After the enterprise is fully operational it will be possible to produce 500,000 tons of products per year and provide employment for about 700 people.
The President got acquainted with the construction project of the enterprise in February 2017 and gave appropriate instructions to the responsible persons.
For the past period a large-scale construction work has been carried out here. The erection of steel structures of the frame of the plant was completed.
Shavkat Mirziyoyev got acquainted with the progress of construction touched upon the importance of the plant for the country's economy, noted the need to pay special attention to training specialists for the enterprise.
---